Welcome To TheHolleringStump.com!
Scroll down the page to scan the last 11 posts.
Click on the link or the pic to go to that post.
You will find
the Trending Posts in the right sidebar.
Click on Rocky at the top of any page to come back here.
Check out the tabs below the header to wander elsewhere!
- Translation Available In The 2nd Box Of The Sidebar -
- 翻譯可以在第二框的側邊欄 -
- Traduction disponible dans la 2ème case de la barre latérale -
- Перевод доступен в 2-ой коробке на боковой панели -
- Traducción disponible en el segundo recuadro de la barra lateral -
- Übersetzung Erhältlich in der 2. Box in der Seitenleiste -
- Terjemahan Tersedia Di The Box 2 Daripada Sidebar -
--------------------------------------------------------------
--------------------------------------------------------------
Red Pilling Tips For Warriors
How do you tell the deceived they are deceived? Every born again Christian believer that gets excited about telling others about the good news of God's salvation struggles with this early on. But like anything else it takes the actual doing of it to become proficient at it. We all made plenty of mistakes. We ...read more
The "concept of if" is an interesting thought exercise and worthy of consideration. At least once in your life. If you choose to do so. This concept is expressed verbally with words such as, "perhaps," "maybe," "unless," "lest," "in case" and deal with usually-but-not-always future events and in all cases admits the unknown. Having the ability to recognize a situation that presents a choice to be made... to make a decision of how to proceed, presents concrete evidence of free will. Many times we are confronted with having to have to make decisions concerning aspects of...read more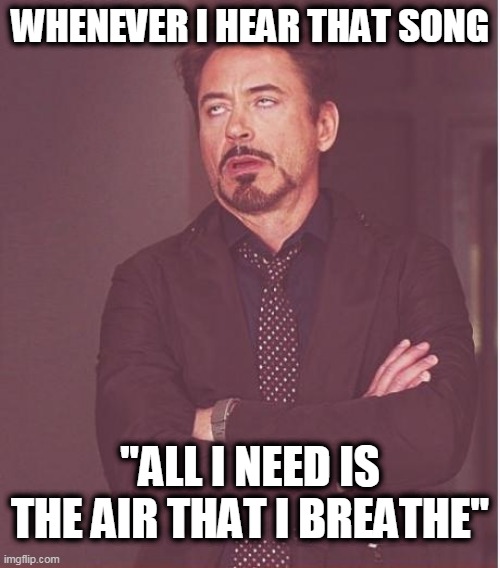 The Air We Breathe
Take a deep breath. Go ahead. Take in a slow, deep breath. And let it out. You can feel it fill your lungs as you take it in. You can feel the pressure decrease as you let it out. This air every living thing breathes in and out is an amazing thing. Like so much of everything else we take it for granted. As long as it's there. We can't see it but we can feel it. Somewhat. When it moves. Interesting in that we live in the bottom of the ocean of our atmosphere and yet we are not hindered by the pressure of it. The pressure of all the elements and molecules in gaseous form at the bottom of this ocean of air captured by the planet's gravity seems literally nonexistent as all things... including us... pretty much ...read more
I am so excited this morning I don't know where to start. I could work today but we do have rain coming in, it's cold out there, this is my slow season and although I'm just a bit behind I have to take this day to share what's on my heart before it explodes! I've gotta settle down some. I know! I'll put on some Metallica. That normally helps. The coffee's kicking in. That ain't gonna help! ...read more
...read more
Enter At Your Own Risk
I'm bored. And apologizing in advance. For what? For what's about to happen. I thought maybe we could take a little trip. If you can keep up. Please notice the red flashing neon "Abrasive Language Warning" sign overhead before entering. This way. Right here. Look here. Please read this sign with me before we go in for a walk around. "This, is, all, in, fun." Very good. You can read. And follow instructions
...read more
The Lady Of The Tower
There once was a lady, beautiful in appearance and heart, born to royalty but captured at birth by the King of Darkness. She grew up living as his prisoner in a tower somewhere deep in the wilderness unaware of who she was. Ignorant of her family, her royalty, her purpose and guarded by trolls. She tried to live her life the best she could with a positive outlook in her confined space ...read more
Crash Course: Living Spiritual Love
A
lot of folks newly come to the family faith soon learn the foundational concept of "And now abideth faith, hope, charity, these three; but the greatest of these is charity." Charity being the love of and for God in manifestation. In (in, in, IN!) operation. Living a love so unique up to the time this was revealed it had to have a new word developed fo
r it in the culture. The common language being Greek. The word being "agape." Concern with believing action applied towards assisting in the needs of others being met over and above the needs of one's own. God calls this agape love the
...read more
"Seeing is believing" is a well known phrase among most of America's citizens if not the Earth's population and it may hold true in some instances concerning the physical realm but when it comes to spiritual matters seeing isn't always believing and it can be downright hazardous. The sciences rely on that little phrase, which is the basis of all science. This is the reason for experimentation. To see how things that are different interact with each other on whatever level to come to an understanding of how things operate in this realm. How to harness a reaction to the benefit of mankind. Today many enjoy ...read more
This won't be anything new I'm sure for most long standing biblical research disciples. For those of you becoming more aware and gaining a deeper understanding of spiritual matters this may not be the case. In fact, it may be shocking for some, to see how ignorant we are as a nation concerning some of our long-held traditions. But as any disciple can tell ya... it won't be the last time your world gets rocked!..read more
It's truly a shame... and demoralizing to the states of our union that fought a costly war to end slavery to see violence and vandalism being so manifested in our day and time under the guise of race. Never the less, there it is on every news network seemingly everywhere endlessly to give the appearance that race relations are a major problem. They keep saying, "We need to have a discussion on race." Why?! We've been talking about race since before the Civil War! Race is not the problem. The violence taking place is for ...read more