a page of pics,videos, links and/or music on...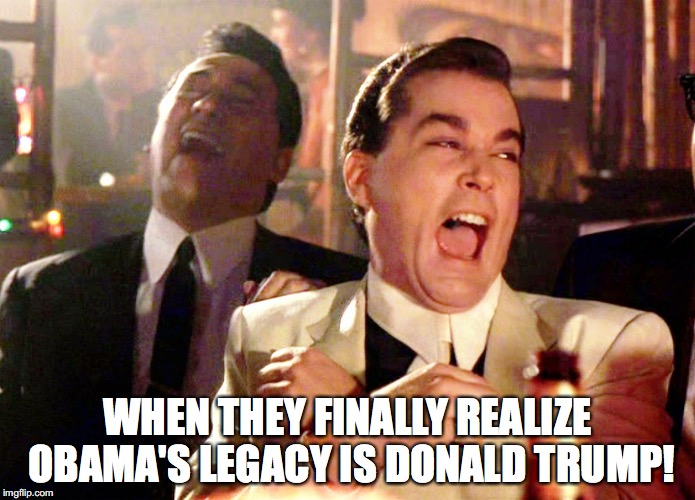 A New Day Dawns In America
The Nation He Built
53 Historians Weigh In On
Barrack Obama's Legacy
Why The Obama Legacy Is Doomed
Far too long have Cabinet positions and Ambassadorships been awarded as political favors on both sides of the aisle. Genuine leadership appoints those that can get the job down. Trump may have a questionable nominee here and there but one cannot deny that putting Marines in charge of America's national security is a great idea. It just seems natural!
Although
V.P. Pence himself is not a Marine he would have to be concerned about the military in a more personal sense than all those other elitists politicians out there that wouldn't allow their offspring to join the military. And
it would be strange for the Commandant of the Marine Corps not to be a Marine. Still, how great is this advisory team and chain of command?!
You can almost hear the globalists throwing stuff, kicking their dogs and pitching their hissy fits!
This meme from The Marine Corps Association and Foundation fb page.
If The Map Below Isn't Sufficient For Your Understanding
Click On It For A Flow Chart For Further Explanation
Like TheHolleringStump.com (Rocky's FB home!) on Facebook
To learn more about the author visit Dave's Welcome!